In Buddhism, we feel that the life of people and the precious life of animals are the same.  They have shown us love through their lives and have become a member of your family, now they are in a restful sleep.
Here at 円教寺 Enkyoji Buddhist Network we hold special memorial services for your beloved family pet. We have a special altar where they will be watched over by the protective eyes of Kannon Bodhisattva and where their spirit will be prayed for each day.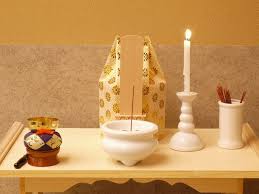 In addition, if you have a picture engraved with their name, posthumous name, or any memorial item we have a special place available to protect and display these items for you to visit and to make them peaceful.
We are able to help you with all ceremonies and remembrances of your beloved pet such as ceremonies for funeral, cremation, collection of bones or ashes, grave internment, and memorial services.
---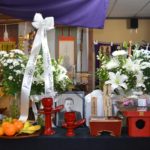 Pet memorial at an 円教寺 Enkyoji Buddhist Network Temple is a shelf where items remembering your beloved pet can be put to eternally show your love and appreciation for the love they showed to you.  Each year we also hold a public memorial for all deceased pets in which we honor them by reading their names and sending our thoughts and prayers in their memory.
---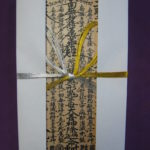 You may prepare and make arrangements before the end of life.   We will create a posthumous Buddhist name for them and help prepare all arrangements for your beloved pet. An annual donation for cleaning and management fee is required for the Temple to maintain the memorial and conduct annual memorial services.
If you have any questions or would like to schedule a service, please contact us at enkyoji.net@gmail.com